Bigg Boss 13: Paras doppelganger trick with Shehnaz leaked Mahira smirks (Latest News)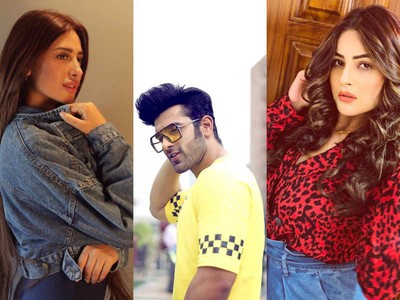 Bigg Boss 13 Hot News: Shehnaz Sana and Paras friendship to get haunted again
Colors Tv's most popular and controversial show Big Boss season 13 is up for dramatic news one after another,
Whie the fights and controversies of the show makes fans and followers of the show hooked to the most lovable drama.
While its been just week of the show fights amid contestants are getting rocketed while amid all this, it was seen that how Paras and Sana are staying close and are good friends.
Paras betrays Shehnaz, takes Mahira side again
However where further amid all this Paras is showing his dual personality to Shehnaz and betraying her to get everyone on his side,
While on other side, Mahira gets happy with all this where she is sure that this will turn out to be bad for Shehnaz Sana.
It would be interesting to what will be upcoming melodrama in this show.
Keep watching Serial xPRESS.com for more exciting updates and upcoming twists in the show.