Ishq Subhan Allah Latest News 11th January, 2019 (Latest News)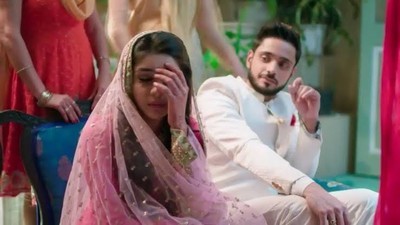 Ishq Subhan Allah Latest News 11th January, 2019
The upcoming episode of Zee TV's popular daily soap Ishq Subhan Allah is up for high voltage drama.
Zara and Kabir are slowly and steadily clearing their differences and things are working well.
While Shahbaz and Zeenat will not let this happen and will turn things to worse.
Zeenat will put allegation over Zara for planning the theft and turning great infront of Kabir.
Zara and Kabir new reason of clash
Kabir also finds the phone in Zara's outhouse and thus puts allegations over Zara for planning all this.
Zara is shocked but has no other option, Kabir puts accusation over Zara that she did all this intentionally.
Will Zara be able to prove her innocence and will she be able expose Shahbaz's real face infront of Kabir.
Stay tuned for more exciting updates of the upcoming episodes only on serialxpress.com