GHKKPM: Sayi opens Devyani past mystery Bhavani creates hungama again (Future story)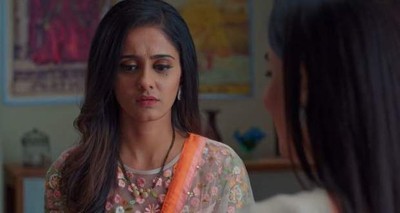 Ghum Hai Kisi Ke Pyaar Mein: Sai (Ayesha Singh)'s sweet gestures for Devyani
Ghum Hai Kisi Ke Pyaar Mein is Indian tv drama which telecasted on Star Plus, where its upcoming track of the show will bring much drama and suspense in the show.
As per latest track of show Virat and Sayi's differences are increasing as Virat is not ready to see Sayi disrespecting elders.
Amid all this Sayi meets with Devayni who is daughter of Chavan family but mentally ill.
In home Devyani is only close with Sayi where she assumes Sayi as her friend while she is having big fear in her mind.
Bhavani to stop Sayi from helping Devyani
However where further Sayi will decide that she will cure Devyani and will dig the past which caused Devyani this mental illness.
How Sayi will face all this drama?
It would be interesting to see what will happen next in the show Ghum Hai Kisi Ke Pyaar Mein.
Stay tuned with us for more exciting updates and upcoming twists in the show.
Latest Ghum Hai Kisi Ke Pyaar Mein Updates