Ishq Mein Marjawan 2: Vansh announced Ahana as his wife, major shock for everyone (Future story)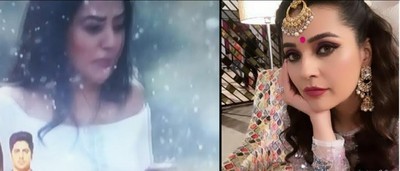 Ishq Mein Marjawan 2: Ridhima hell shocked as Vansh declared Ahana as his wife
Ishq Mein Marjawan 2 stars Helly Shah (Riddhima) , Vishal Vashishtha (Kabir) and Rrahul Sudhir (Vansh Raisinghania) as main roles, with all new twists.
As per latest track of the show Vansh left Ridhima all alone on trip midway while Ridhima managed to come Vansh Mansion again.
However major drama is there as Vansh has called press conference where Vansh declared that Ahana is his wife.
Ridhima hell shocked witnessing all this
Ridhima reached the spot and declared that she is Mrs Vansh Raisinghania while everyone refused to recognize her.
Not only this, Kabir also managed the situation and declared that he is Vansh's step brother.
How Ridhima will face all this, why Vansh did all this to Ridhima?
It would be interesting to see what will happen next in the show Ishq Mein Marjawan 2.
Till then, stay tuned with us for more exciting updates and upcoming twists in the shows.