Ishq Mein Marjawan 2: Ridhima fatal accident exposed Vansh-Ahana real motive (Future story)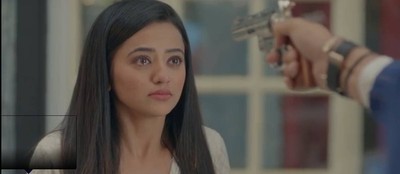 Ishq Mein Marjawan 2: Ridhima fatal accident exposed Vansh-Ahana real motive
Ishq Mein Marjawan 2 stars Helly Shah (Riddhima) , Vishal Vashishtha (Kabir) and Rrahul Sudhir (Vansh Raisinghania) as main roles, with all new twists.
As per latest track of the show Ridhima and Vansh are on Manali trip where mysterious things are happening to them.
Vansh is already furious over Ridhima where he wants to take revenge from her, and teach her a lesson.
Ridhima deadly accident, Vansh turns savior
However where further, Ridhima is searching for vansh and met with deadly car accident,
But somehow Vansh will save her and duo shares romantic moment with each other.
Not only this, Vansh and Ahana are not ready to ler Ridhima even die they are doing everything to punish Ridhima.
It would be interesting to see what will happen next in the show Ishq Mein Marjawan 2.
Till then, stay tuned with us for more exciting updates and upcoming twists in the shows.