Yeh Rishtey Hain Payar Ke: Mehul Meenakshi heated clash turns fruitful for Abeer-Mishti (Future story)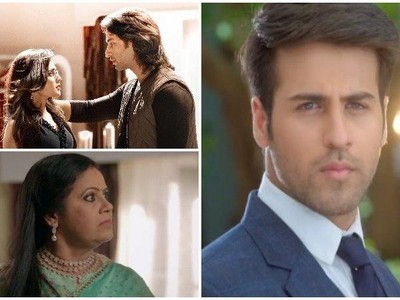 Yeh Rishtey Hain Pyaar Ke: Abeer (Shaheer Sheikh) and Mishti ( Rhea Sharma)'s union irks Meenakshi
Star Plus' lovable daily soap show Yeh Rishtey Hain Pyaar Ke is up for some high voltage melodrama and more interesting twists in upcoming tracks.
As per latest track of the show Kunal is hell furious over Mishti for bringing Mehul in house , going against Meenakshi.
However where further amid all this there is new twist in the show where Meenakshi and Mehul get indulged in heated clash.
Meenakshi Mehul clash over Abeer and Mishti marriage
However at this point Mehul proposed marriage for Abeer and Mishti where Mehul gets irked with Meenakshi's words.
On other side, Meenakshi doesn't want Abeer to get attached with Mishti.
What will be Meenakshi's move after all this?
It would be interesting to see coming up spicy drama, and what will happen next?
Keep watching this site for more exciting updates and upcoming twists in the show.