Divya-Drishti: OMG!! Anjaan is Rakshit shocking mystery opens years ago truth (Future story)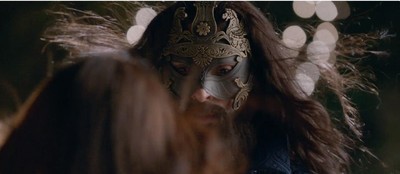 Divya- Dristhi: Dristhi (Sana Sayyed) and Divya (Nyra Banerjee) shocked with Anjaan truth
Star Plus' most popular and lovable show Divya-Dristhi is up for some high voltage melodrama and more interesting twists and turns in upcoming tracks of the show.
As per latest track of the show Drishti get shocked that Anjaan is on Sachini side, where smartly he made Drishti to attack Divya.
But shockingly again Anjaan saved Shergill family where Drishti gets confused over Anjaan that why Anjaan is doing all this.
Anjaan in reality is Rakhsit, shocking mystery
But one more truth which is indigestible is that in reality Anjaan is Rakshit's another form who is helping Drishti against Sachini.
While Anjaan being Rakshit will open up years ago truth where Baba ji confessed Drishti and Divya about Shergill family truth.
Will Drishti able to know the truth?
It would be interesting to see coming up spicy drama, and what will happen next?
Keep watching this site for more exciting updates and upcoming twists in the show.