YRHPK: Kunal cross-questioning Meenakshi trapped in own web of lies (Future story)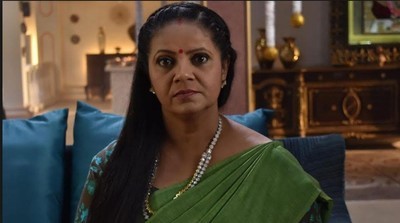 Yeh Rishtey Hain Pyaar Ke: Abeer (Shaheer Sheikh) Kunal (Ritvik Aarora) stands against Meenakshi
Star Plus' lovable daily soap show Yeh Rishtey Hain Pyaar Ke is up for some high voltage melodrama and more interesting twists in upcoming tracks.
As per latest track of the show Meenakshi is up for her next move against Abeer and Mishti.
However where further at this point there is major drama in the show where Meenakshi decided to break Kunal and Mishti alliance with her new move.
While at this point Meenakshi calls police to get Mishti and Kuhu arrested and also breaks Kunal Mishti alliance.
Kunal shocked with Meenakshi pre planned move
But shockingly at this point Kunal and Abeer gets shocked knowing truth that how Meenakshi planned everything against Kuhu and Mishti.
What will be Kunal and Mishti's move after all this?
It would be interesting to see coming up spicy drama, and what will happen next?
Keep watching this site for more exciting updates and upcoming twists in the show.