Silsila Badalte Rishton Ka: Mishti bad mouths Pari for snatching mother Mauli upset (Future story)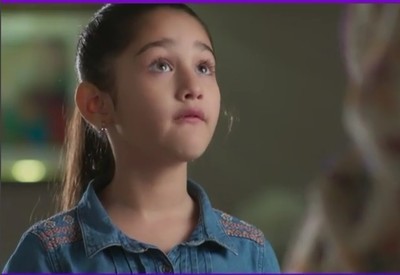 Silsila Badalte Rishton Ka: Mauli (Aditi Sharma) Kunal (Shakti Aarora) closeness created new trouble
Colors Tv' fresh daily soap show Silsila Badalte Rishton Ka is up for some high voltage melodrama in upcoming track of the show.
As per latest track of the Ishaan is too in big shock that Mauli is preferring Pari more than her daughter Mishti.
However where further after all this Mauli is taking care of Pari where Kunal and Mauli spends quality time with each other.
Mishti hurt with Mauli ignorance for her
Apart from all this there is major drama in the show where Mishti gets hurt with Mauli ignorance that how Mauli is preferring Pari than her.
While at this point Mishti called up Pari and bad mouths her that she snatched her mother Mauli from her.
What will be Mauli's next move after all this?
It would be interesting to see what is in makers pocket to give their viewers taste of love.
Keep watching this site for interesting news and updating news of your favorite serials.