Silsila Badalte Rishton Ka: Deeda finds Nandini Kunal in cozy position warns Mauli to spy (Future story)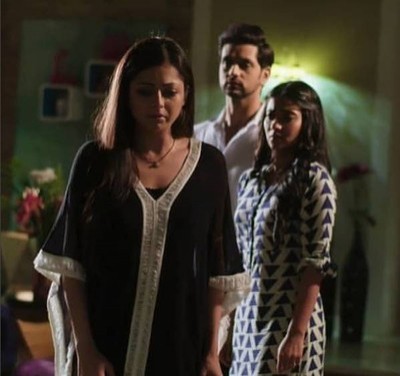 Silsila Badalte Rishton Ka: Nandini (Drashti Dhami) Kunal (Shakti Aarora) closeness creates trouble for Mauli
Colors Tv' fresh daily soap show Silsila Badalte Rishton Ka is up for some high voltage melodrama in upcoming track of the show.
As per latest track of the show Kunal is taking care of Nandini where Nandini gets mesmerized with all this,
Where Nandini also blooms love for Kunal where Nandini too shocked seeing her feeling for Kunal, where during camping Kunal and Nadini gets close to each other.
Deeda shocked seeing Kunal and Nandini close
However where further amid all this Deeda get shocked seeing Kunal and Nandini close to each other where Deeda warns Mauli over the same.
Where Mauli ignores and wants Deeda to chill.
Will Nandini stops herself for Mauli sake?
It would be interesting to see what is in makers pocket to give their viewers taste of love.
Keep watching this site for interesting news and updating news of your favorite serials.