Choti Sardarni: Kulwant Kaur kidnapping drama twisted with Mehar truth revelation (Future Episode)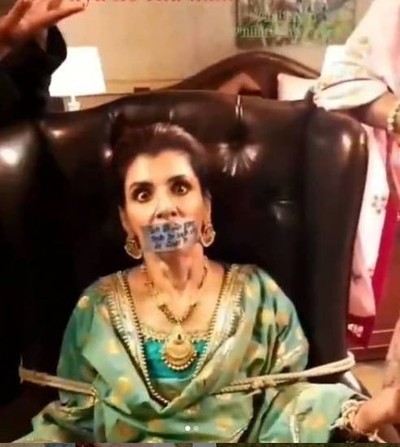 Choti Sardarni: Mehar shocked with Kulwant kaur kidnapping drama
Choti Sardarni is one of the famous and most popular show of Colors Tv casting Mehar (Nimrat Kaur Ahluwalia) and Sarbjeet (Avinesh Rekhi) in main lead.
As per latest track of the show Mehar is having some brain issue where Mehar is focusing on her and family.
On other side Kulwant Kaur is not easy game where she wants to teach lesson to Amrita as she is not ready to give her precious neck piece to her.
Kulwant Kaur kidnapping drama ahead
However where further KUlwant kaur will do her own kidnapping drama, while its considered that surely it will be for Amrita.
But Mehar is also not easily defeated where Mehar will bring this truth out soon,
What will be Kulwant Kaur's move after all this?
It would be interesting to see what will happen next in the show.
Till then stay Tuned with us for more updates and exciting updates for your favorite shows.
Latest Choti Sardarni Updates