Anupama: Kavya disgusting demand till Vanraj recovery Anupama muted (Future Episode)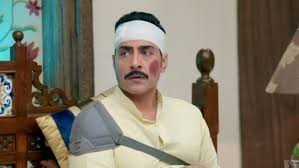 Anupama: Anupama hell shocked with kavya and Vanraj's new drama
Anupama is Indian tv drama which telecasted on Star Plus, where its upcoming track of the show will bring much drama and suspense in the show.
As per latest track of show Kavya talked with Vanraj and wants to convince him to go home back with her,
While further Vanraj is not ready to go with Kavya where he took time from Kavya to decide over same.
Kavya is furious that Anupama will take advantage of the situation and Vanraj will stay with her forever.
Kavya shocking move against Anupama
Owing to which Kavya decided that she will stay inside Shah house until Vanraj's recovery.
However this decision is indigestible by Anupama and Shah family but Anupama will surely do something against Kavya this time.
It would be interesting to see what will happen next in the show Anupama.
Stay tuned with us for more exciting updates and upcoming twists in the show.