Choti Sardarni: Mehar diagnosed with deadly disease Gill family in big shock (Future Episode)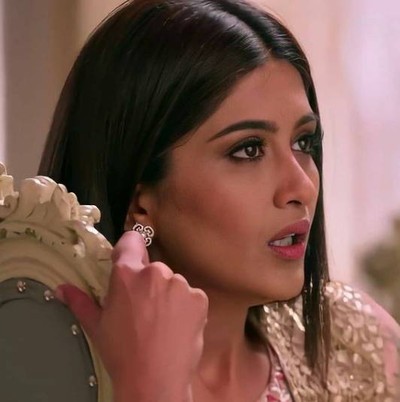 Choti Sardarni: Mehar diagnosed with deadly disease Gill family in big shock
Choti Sardarni is one of the famous and most popular show of Colors Tv casting Mehar (Nimrat Kaur Ahluwalia) and Sarbjeet (Avinesh Rekhi) in main lead.
As per latest track of the show Mehar is not well where Harleen is taking care of Param while major drama is still there.
However where further, Sarbjeet is taking care of Mehar where Mehar is having some brain issue.
Mehar dealing with deadly disease Sarbjeet unaware
Amid all this Mehar refused to give any medical exam where Sarbjeet is totally unaware of all this,
But somehow Mehar is also aware that she is having some major issue with her brain, while soon this truth will get exposed and will jigger entire Gill family.
What will be Sarbjeet's move after all this?
It would be interesting to see what will happen next in the show.
Till then stay Tuned with us for more updates and exciting updates for your favorite shows.