Choti Sardarni: Unruly Param makes headway to Mehar Harleen heated convo (Future Episode)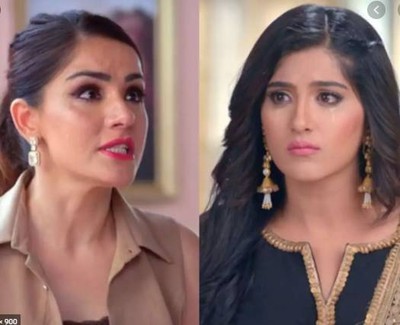 Choti Sardarni: Unruly Param makes headway to Mehar Harleen heated convo
Choti Sardarni is one of the famous and most popular show of Colors Tv casting Mehar (Nimrat Kaur Ahluwalia) and Sarbjeet (Avinesh Rekhi) in main lead.
As per latest track of the show Mehar is not well where Harleen is taking care of Param.
While amid all this Harleen feeds junk food to Param and also gifts tab to him making Mehar more irked over all this.
Mehar and Harleen heated argument over Param's conduct
Not only this param also misbehaved with Mehar owing to his insist where Harleen is also shouting over Mehar for demanding so much from little Param.
However param's this behavior is going to create big dram amid Mehar and Harleen.
What will be Sarabjeet's reaction over all this?
It would be interesting to see what will happen next in the show.
Till then stay Tuned with us for more updates and exciting updates for your favorite shows.