Kundali Bhagya: Karan ruthlessly break all limits for Preeta love creates big drama (Future Episode)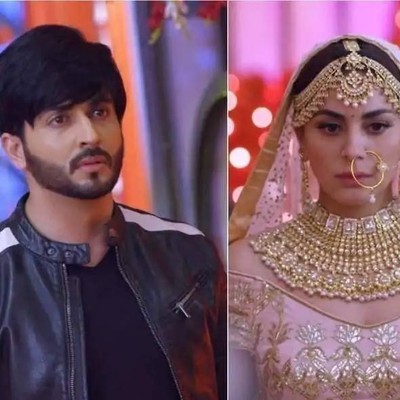 Kundali Bhagya: Preeta (Shraddha Arya) gets hell shocked with Karan (Dheeraj Dhooper) actions
Zee Tv's most popular and lovable daily soap show Kundali Bhagya is up for some high voltage melodrama and upcoming twists in show.
It was seen that how Karan saved Preeta from terrorist attack , thus proving their love is so pure without any greed.
However amid all this one of the goon touched Preeta where Karan gets furious seeing all this and beat the goons brutally.
Preeta shocked seeing Karan love for her
At this point Preeta get shocked eyeing Karan love for her where Preeta gets mesmerized with Karan' action.
However where further amid all this Prithi is also leaving no stone unturned to get Preeta on his side.
What will be Preeta' move after karan' drama?
It would be interesting to see what will happen next in the show Kundali Bhagya.
Keep watching Serial xPRESS.com for more exciting updates and upcoming twists in your favourite shows.