Kundali Bhagya: Preeta on death bed post Sherlin fatal attack Prithvi turns savior (Future Episode)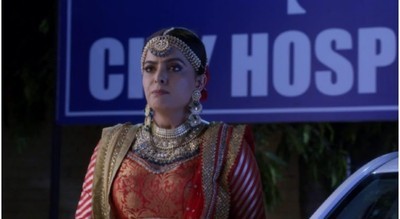 Kundali Bhagya: Karan (Dheeraj Dhooper)'s unaware as Sherlin stabbed Preeta to death
Zee Tv' most popular and lovable daily soap show Kundali Bhagya is up for some high voltage melodrama and more interesting twists in upcoming tracks.
As per latest track of the show Sherlin leaves her wedding incomplete to kill Preeta where for this reached hospital.
However where further amid all this Prithvi is sure that Sherlin cant kill Preeta as he already fallen for her.
While what is more shocking is that Sherlin attacks Preeta and make sure that Preeta is no more.
Preeta to survive or not, Prithvi to save
Later on Sherlin will also tell Prithvi about Preeta demise where Prithvi aka Preeta psycho lover will reach hospital to save preeta from all this.
What will be Prithvi and Sherlin's next move against each other?
It would be interesting to what will happen next In the show Kundali Bhagya.
Keep watching this site for more exciting updates and upcoming twists in the show.