Silsila Badlte Rishton Ka2: Ruhaan Mishti hit& miss with Bhua vows to stay together (Future Episode)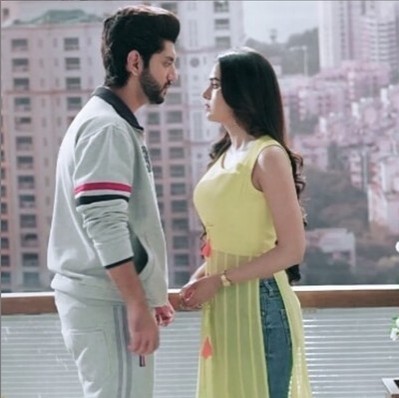 Silsila Badalte Rishton Ka 2: Ruhaan (Kunal jai Singh) Mishti (Tejaswi Prakassh) jugalbandi on notes
Voot's lovable show Silsila Badalte Rishton Ka 2 is up for some high voltage melodrama in upcoming track of the show.
As per latest track of the show Ruhaan and Pari supported Mishti but after all this Dadi is upset with Misti over her decision.
However where further amid all this there is major drama in the show where Sue entered house to make Dadi understand all things.
Mishti and Ruhaan romantic pal , Sue entered on time
While after all this Mishti and Ruhaan duo gets close to each other while at this point Sue also entered to meet Ruhaan and Mishti.
But somehow, Mishti and Ruhaan managed to escape from there while Sue gets shocked that duo are hiding something from them.
It would be interesting to see what will happen next in show Silsila Badalte Rishton Ka 2.
Keep watching this site for interesting news and updating news of your favorite serials.