YUDKBH: Naina turns Sameer pillar support post Mama Ji big humiliation (Future Episode)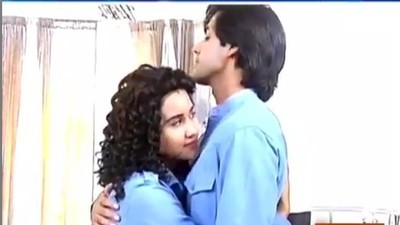 Yeh Un Dinon Ki Baat Hai: Sameer (Randeep Rai) hell shocked with Kamlesh new behavior
Sony Tv' fresh daily soap show Yeh Un Dinon Ki Baat Hai is up for some high voltage melodrama in upcoming track of the show.
As per latest track of the show Sameer's mama Kamlesh gets Sameer a new job where Sameer gets happy over all this and reaches his office.
However along with Sameer's job's happiness, Mama makes fun of Sameer for doing wrong work,
Where Sameer recalled Nana g where Sameer gets badly hurt that how Mama g can insult him forth everyone.
Sameer and Naina turns support for each other
Amid all this, Sameer and Naina have to tackle all problems of new phase, but Sameer is hurt with all this.
While at this point Naina turned Sameer's support system amid all this.
It would be interesting to see what will happen next in the show.
Keep watching this site for interesting news and updating news of your favorite serials.