Manmohini: Siya leaves Raam forever Manmohini golden chance to get Raam (Future Episode)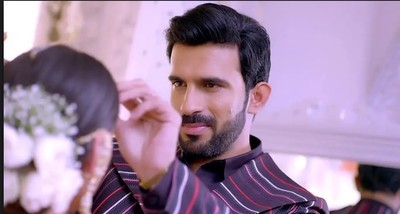 Manmohini: Mohini (Reyhna Malhotra) and Raam (Ankit Siwach) exceptional love
Zee Tv's most fantastic and lovable daily soap show Manmohini is up for some high voltage melodrama in upcoming track of the show.
As per latest track of the show Daimaa is aware of the fact that Mohini is dangerous for Raam where she wants Raam to throw Mohini out of house.
While amid all this there is also rift amid Raam and Siya where duo divorce twist makes Siya to leave home forever.
Mohini happy over Siya's exit
Mohini opportunistic toward the situation , where Mohini decided to trap Raam in her love drama in Siya absence, while Daimaa is still there to keep Raam and Mohini separated.
Will Siya let this happen?
Will Mohini and Raam get united thus ruining Siya life?
It would be interesting to see what will happen next in Manmohini.
Keep watching this site for more exciting updates and upcoming twists in the show.