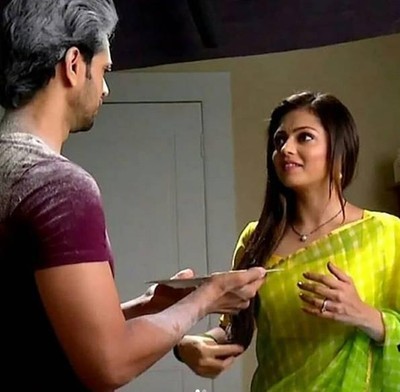 Silsila Badalte Rishton Ka: Nandini (Drashti Dhami) Kunal (Shakti Aarora) closeness cooked up new drama
Colors Tv' fresh daily soap show Silsila Badalte Rishton Ka is up for some high voltage melodrama in upcoming track of the show.
It was seen that how Nandini is feeling all alone where she decided to end her life while Kunal saved her and Nandini hugs Kunal tightly.
However Kunal was unable to say anything but seems like Nandini is trying to remove her loneliness staying with Kunal.
However amid all this Nandini is also trying to make Kunal comfortable with her.
Nandini makes cake for Kunal
Amid all this Mauli is busy where she forgets Kunal birthday but Nandini arranges surprise party for Kunal.
Where Kunal get mesmerized with Nandini move and feels some connection with her.
Can Nandini betray such good friend life Mauli snatching her husband?
It would be interesting to see what is in makers pocket to give their viewers taste of love.
Keep watching this site for interesting news and updating news of your favorite serials.